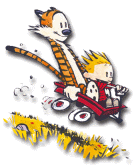 Start your day with a smile!
The Calvin & Hobbes Viewer presents you one (or several) comic strips every day. Either by random choice or in perfect chronology. Includes all 3696 strips published between 1985 and 1995.
The Viewer allows filtering of the strips by 42 theme categories as well as copying strips to clipboard.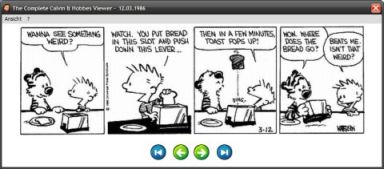 Here an explanation on how to start the app after waking up from suspend mode
Windows Freeware / Vers. 3.2 / 236 MB (!)